Every now and then we realise in the evening that there's no bread for breakfast. Not awesome. After another evening like that Gosia found the breakfast rolls recipe, and here they are.
Co jakiś czas orientujemy się wieczorem, że nie ma chleba na śniadanie. Niewybornie. Po kolejnym takim wieczorze Gosia znalazła przepis na bułki śniadaniowe. Oto one.
I like when the fresh morning bread has the benefit of long proofing, yet can be completed quickly and lets you avoid long wait for the cooling down. These rolls give you all that: overnight proof, quick shaping in the morning and they are small, so not much time needed after baking. Also, you can simply not worry about the crumbling or drying out – you don't store a sliced roll for a week.
Maybe they aren't as impressive as the bagels, but require much less work. Quid pro quo.
I altered the original recipe to only use a sourdough because why not?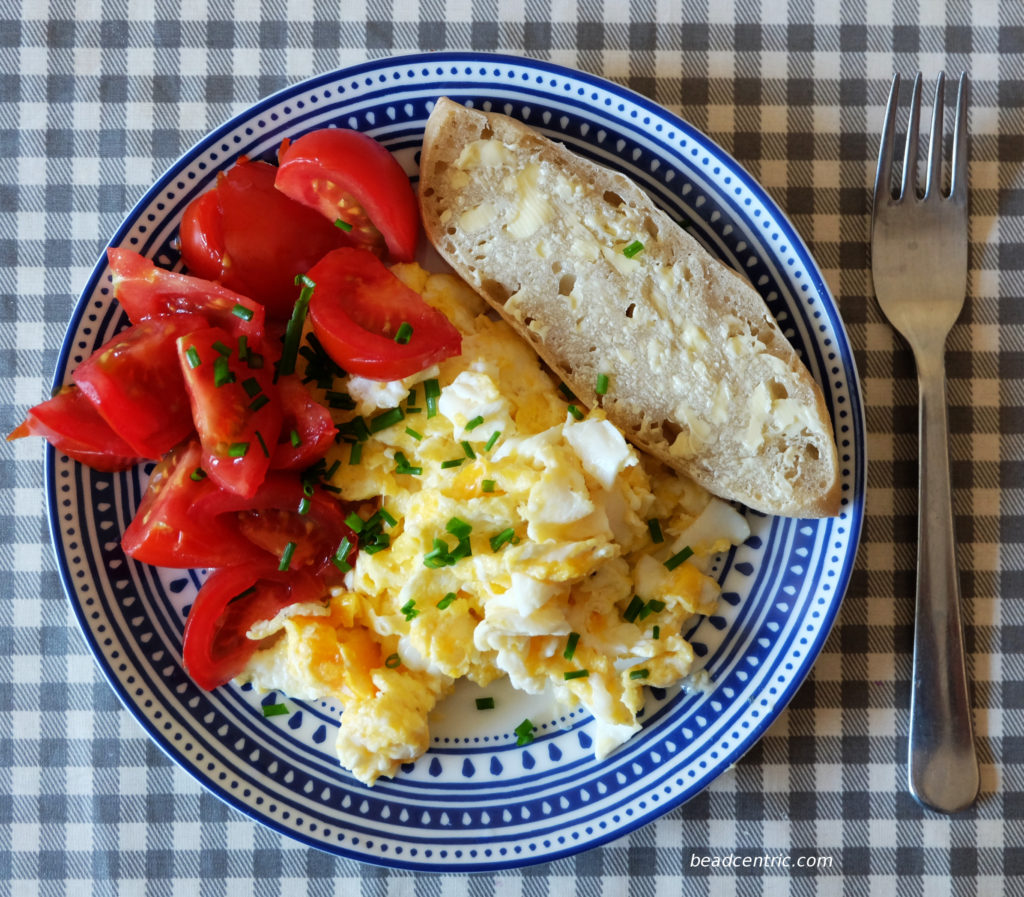 Planning
Mix it all in the evening, refrigerate overnight, warm up in the morning while the oven is getting ready, bake. It takes about 80 minutes in the morning. Not bad, eh?
Ingredients
I got 10 rather small rolls
200 g water
420 g strong white wheat flour
180 g wheat sourdough 125% hydration
50 g milk
10 g salt
Preparation
Mix everything in the evening, cover with cling film and leave it for the night
In the morning set your oven to 180 degrees Celsius without fan. Know your oven
Take it out of the bowl, shape into a long roll on a surface dusted with flour and leave for 40-50 minutes to rise under a tea towel
Done. Enjoy responsibly. They are nice and rather dense, very filling. By now I guess you've already noticed that I'm not a fluffy rolls type of a person. If you however prefer a lighter type, add 3 grams dried yeast to the mixture.
If you made it this far, now it's time for you to show off. I challenge you: bake them and show your serving suggestions. Go to our Facebook page and submit them to us. Have fun!
Wydaje mi się, że idealne pieczywo śniadaniowe powinno wykorzystać atuty długiego wyrastania, nie wymagać dużo czasu ani pracy rano i nadawać się szybko do spożycia. Ten przepis daje to wszystko: ciasto wyrasta przez noc, nie wymaga wymyślnego kształtowania, a do tego bułki stygną szybko. Nawet gdyby stygły wolno, przecież nie trzymasz bułki przez tydzień po rozkrojeniu, więc nie przejmujesz się skutkami szybkiego wysychania ciepłego pieczywa po krojeniu.
Może nie są tak efektowne jak bajgle, ale są dużo mniej czasochłonne. Coś za coś.
Zmieniłem źródłowy przepis żeby użyć tylko zakwasu, bo tak.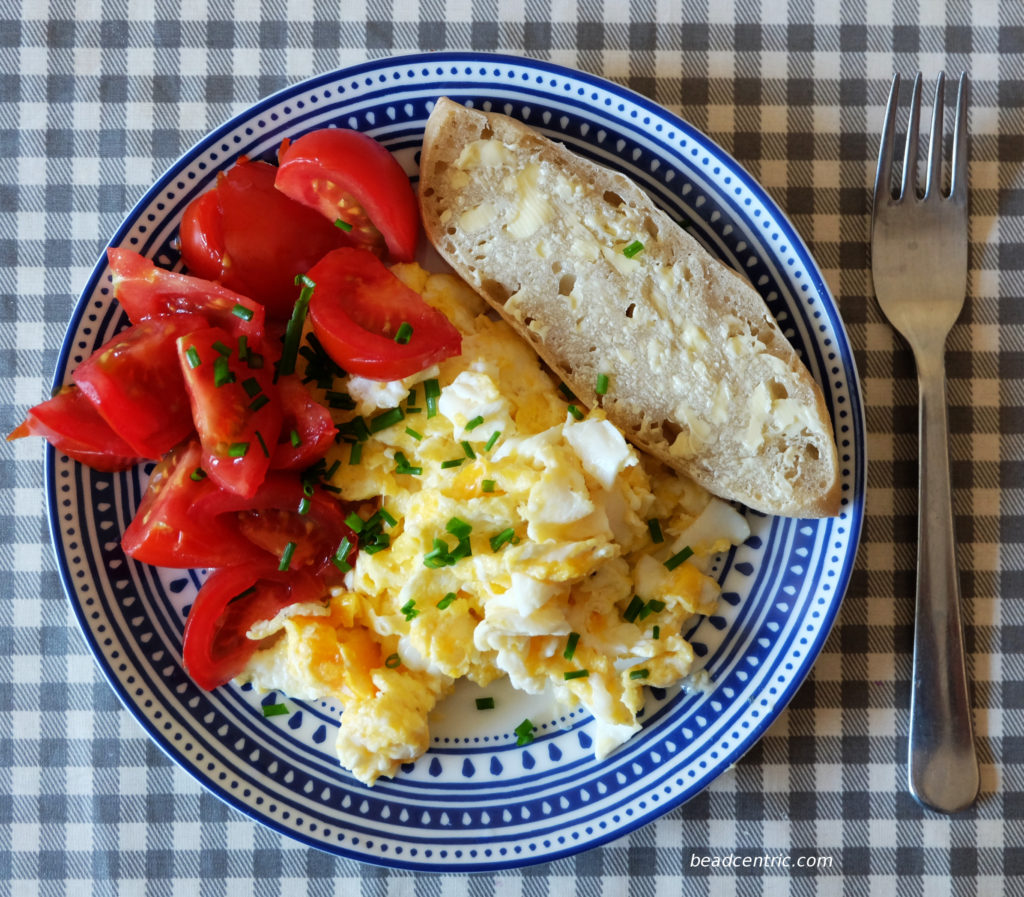 Planowanie
Mieszasz wszystko wieczorem, lodówkujesz w nocy, ogrzewasz rano gdy piekarnik się ogrzewa, pieczesz. Rano wszystko zabiera około 80 minut. Nieźle, nie?
Składniki
Mi wyszło 10 raczej małych bułek.
200 g wody
420 g mąki pszennej
180 g zakwasu pszennego 125%
50 g mleka
10 g soli
Przygotowanie
Wymieszaj wszystko wieczorem, przykryj folią i zostaw na noc
Rano włącz piekarnik na 180 stopni bez termoobiegu. Znaj swój piekarnik
Wyjmij ciasto z miski na oprószoną mąką powierzchnię, uformuj w wałek, przykryj ściereczką i zostaw na 40-50 minut do wyrośnięcia
Gotowe. Zachowaj ostrożność, wchodzą bardzo gładko. Są smaczne, raczej gęste, bardzo sycące. Podejrzewam że już wiesz, że nie jestem sympatykiem rozrośniętego pieczywa. Jeśli jednak chcesz lżejsze bułki, dodaj do ciasta 3 gramy suszonych drożdży.
Udało Ci się dotrzeć tak daleko, brawo! Teraz czas na Ciebie. Rzucam Ci wyzwanie: upiecz te bułki i pokaż swoją propozycję podania. Wejdź na naszą stronę na Facebooku i przyślij nam zdjęcie. Miłej zabawy!